Please note: Because of the various mounting applications, no mounting hardware is provided with the Automatic Gate Lock. All necessary mounting hardware can be obtained from your local hardware store, all other hardware is provided.  
If your gate is set up in the push to open mode, the lock needs to be installed on the outside of the gate.
Gate locks are suited for all gate lengths, recommended for gates over 3.5mtrs
Lock will only open by the use of remotes, keypad or push button
Kit Inclusions:
Gate Lock with 6mtrs of low voltage wire
Lock Receiver
Lock Pin
Split pin & washer
2 x Lock keys (for manual release) these keys are keyed different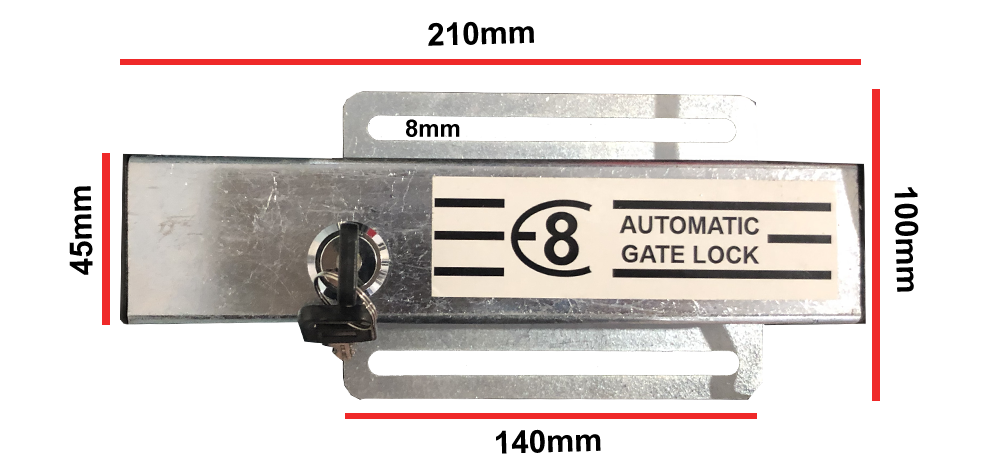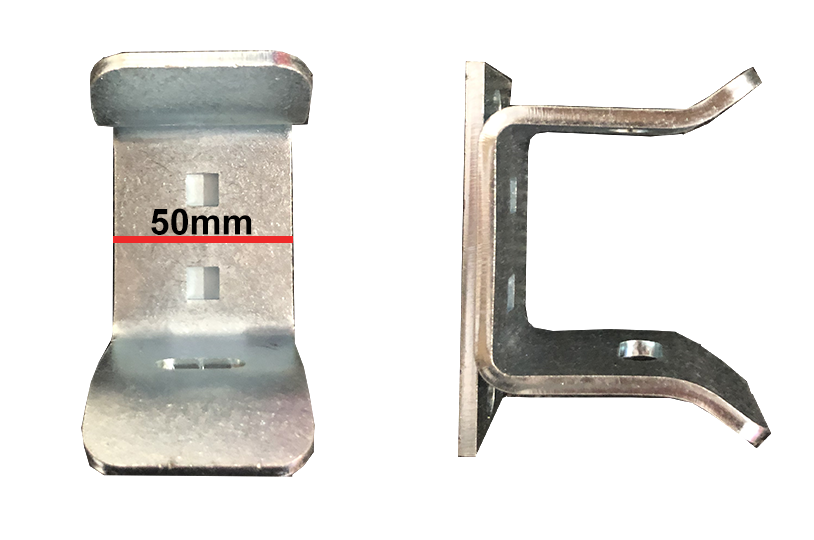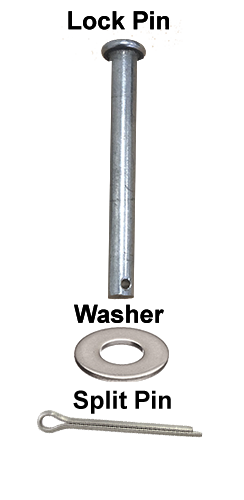 Installing the Gate Lock
NOTE: The Automatic gate lock can be installed on a single or double gate system.
Disconnect the gate opener by removing the actuator arm of the gate. Doing this will allow the gate to swing freely during the installation of the gate lock.
With the gate in the closed position, determine the best location for the lock and the lock receiver. The lock and receiver must be level and aligned with the gate opener. Also, the lock should have a solid surface or cross member to provide stability.
Clamp the receiver and lock together (with receiver pin hole and lock slot aligned) to the gate, mark their positions to drill receiver bolts. The receiver must be mounted with appropriate bolts (dependent on your post or dual gate setup), not U-Bolts, to allow the lock to sit properly.
Recheck the locks position and alignment, then mark its position for drilling holes. Drill the hole gate supports through the slots in the lock bracket. U-bolts and saddles can be used to mount on chain link gate supports. Secure the lock to the gate. Install lock pin through the slots in the receiver, place washer over the pin at the bottom and then secure split pin in place.