DRIVEWAY GATES & GATE OPENERS
We specialise in manufacturing Driveway Gates and Automatic Gate Openers to suit residential properties
Order Now!
Automatic Gate Openers
Swing Gate Openers
Single or Double Gates
The E8 automatic gate opener is a great option when creating an elegant statement for your home but also providing an additional layer of safety and security for family and pets. Our automatic gate opener is versatile and will suit single or double gates swinging inward or outward of the property.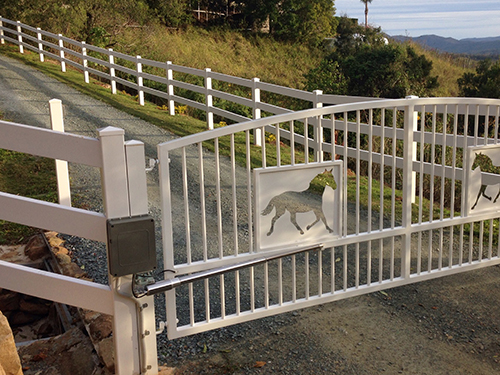 Sliding Gate Openers
Solar or Electric
Our range of sliding gate openers are suitable for most residential applications and feature tough, weather resistant covers. Soft start /soft stop technology as well as an auto close function to ensure that your automatic gate opener operates efficiently and reliably.
Driveway Gates
Our custom made gates are best suited for residential driveway gates and pedestrian gates.
The driveway gates are designed with added strength keeping in mind aesthetics as well as great security to your property.