Christmas Sale
10% off Gate Automation Kits

*Valid till 20th December 2023
Why should I buy a BMGi Automatic Gate?
Quality Assurance
Each and every BMGi automatic gate opener is tested in our facility prior to being shipped direct to you.
This ensures you will have a quality product that is not going to fail out of the box. 
Reliability and attention to detail is what we have built our business on with over 14 years of operation.
Upgraded Components
BMGi's internal R&D team stringently test and have upgraded many components in our electric gate opener kits. For example:
Solar gate opener kits
Larger solar panel, bigger battery, upgraded regulator, energy efficient control boards.
Sliding gate opener kits
All plastic drive components upgraded to steel
Cost-Effective
Save money on electrical work by installing a Solar Powered Electric Gate Opener.  This system can save you several hundred dollars on electrical installation.
Our mains powered kits also save money on electrical installation by utilising low voltage via transformer, therefore not requiring a physical power point at the gate.  Low voltage can be run as a simple DIY installation without an electrical licence. 
Our range of automatic gate openers for sliding gates are suitable for most residential applications in addition with many features and functions available. Soft start /soft stop technology as well as an auto close function to ensure that your automatic gate opener operates efficiently and reliably with an additional level of security to your property.
GREATER CONVENIENCE
ALL IN THE PRESS OF A BUTTON!
Our automatic gate openers for your swing gates are the perfect option when limited for space or creating an elegant statement for your home. However, also providing an additional layer of safety and security for family and pets, our openers are very versatile and will suit single or double gate setups swinging inward or outward of the property.
Choosing the right automatic gate opener for your property can be a daunting task, but here are
some key factors to consider to help you make an informed decision:
Type of Gate: The type of gate you have will impact your choice of automation. Swing gates require a different type of automation than sliding gates. Make sure the automation you choose is compatible with the type of gate you have.

Weight and Size of the Gate: The weight and size of the gate will determine the power of gate automation you need. Make sure to choose an automated system that is strong enough to handle the weight and size of your gate. If it's a swing gate, make sure the automation can handle the wind load if it's an enclosed gate.

Frequency of Use: How often you use your gate will also impact the type of gate opener you need. If you have heavy traffic going in and out of your property, you will need a system that is built for frequent use.

Security: If security is a concern, you may want to consider a gate opener with features like an intercom or video entry system. You may also want to look into systems that can be controlled remotely, allowing you to monitor and control access to your property.

Budget: An automatic gate opener can range in price depending on the features and capabilities of the system. Make sure to set a budget before you begin your search and look for systems that fit within your budget.

Power Source: Solar or electric gates are available options when selecting your gate automation. We also recommend going low voltage electric if possible, however if you have low usage and the perfect sunny spot for solar then this is a great option as well.
By taking these factors into consideration, you can find a gate automation system that meets your specific needs and provides the security and convenience you desire.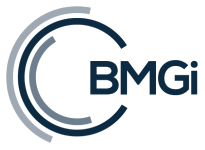 E8 Swing Gate Opener - Northern NSW

I have installed a few automated gates over the years and your system has been by far the most hassle free I literally hung the gate connected the actuator, did the electrics as per the instructions and it worked perfectly from the word go no adjustments or tweaking required

E8 Swing Gate Opener - Western Australia

I'm not very technical and have no experience with this, but after receiving advice from BMG, I received my E8-500 single electric gate motor kit about a month ago and installed it on a Saturday morning. Installation was easy and instructions very clear. Questions were answered promptly and the gate works perfectly. I added a 12V gate lock and wireless entry and exit buttons and all seems to be of high quality. Highly recommended!

E8 Swing Gate Opener - Tasmania

I purchased from you about 12 months ago. The unit has been faultless since its installation and the installation instructions were excellent and unambiguous. Thanks again for an excellent product and after sales backup.

E8 Swing Gate Opener - Alice Springs

I ordered the dual E8 swing gate opener from BMGi. Not only has the product been of high quality, but the customer service was exceptional.

E8 Swing Gate Opener - Brisbane

Hi Team, Just a quick note to let you know i completed the install of our new remote controlled gate and it is looking and working brilliantly.

E8 Swing Gate Opener - Queensland

The E8 solar powered unit for a double swinging gate was a breeze to fit, and the backup when I needed advice was readily forthcoming. Opening to 108 degrees and from 60 metres plus.

Dace Gate Opener - Brisbane

Thanks Nicole for the lovely work you all have done. Everyone in our street loves the fence and few of them have followed the same. So thank you again for your kindness and helping us with the great project. Keep up the good work.

E8 Swing Gate Opener - Queensland

I have been using a solar gate opener from BMGi for many years now and it is still going strong. I have also installed a solar double gate and keypads for a friend. The support from everyone at BMGi has been amazing. You don't get support like that from other companies. I would highly recommend the products supplied by BMGi and will be using them in the future.

E8 Swing Gate Opener - New South Wales

Not often I take the time to write a review, but this is well deserved! The quality of the product is fantastic and very easy to install with clear step by step instructions and the level of customer service I have received is by far the best I've experienced in years. Nicole has been extremely helpful and a pleasure to deal with. Well done and thanks again.
From our Blog
In an ever-changing world where security is a top priority, homeowners and businesses alike are seeking advanced solutions to protect their properties. One such solution is the electric sliding gate—an automated entryway that offers a seamless combination of enhanced security and convenience. In this article, w...