Christmas Sale
10% off Gate Automation Kits

*Valid till 20th December 2023

E8 500
Automatic Gate Opener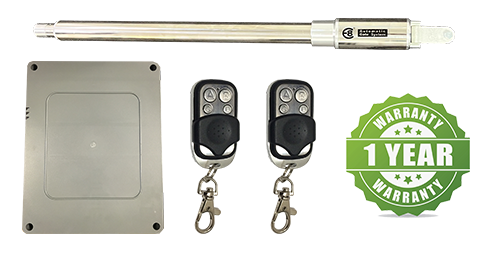 TMT 400LLS
Automatic Gate Opener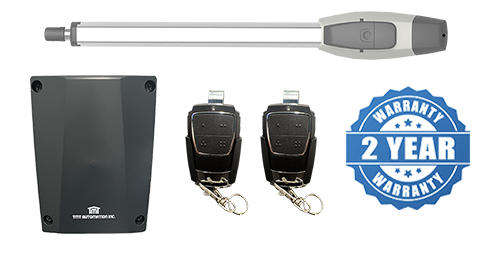 Do-It-Yourself
Our low voltage automatic gate openers are supplied with easy to follow and understandable instructions for the everyday handy person.
Reliability
All our automatic sliding gate openers are manufactured from high quality materials to provide you with a long lasting and reliable product.
Affordable
Our sliding gate opener range offers the most affordable prices in Australia to ensure you can achieve the security and reliability at a low cost.
Security
Feeling secure is one of the most important aspects to feeling happy in your home and keeping those unwanted visitors out.
Automatic Swing Gate Motor Comparison
Specifications
E8 Swing Gate Opener
TMT Swing Gate Opener
Stroke
500mm
540mm
Gate Weight
1.5mtrs/250kgs
3mtrs/450kg
Gate Length
4mtrs maximum*
5mtrs maximum*
Gate Style
Standard farm gate
Max. 15% surface area enclosed
Standard farm gate
Enclosed gates up to 3mtrs
Gear Type
Worm Drive
Worm Drive
Piston Speed
30mm/sec (AC Power only)
19.8mm/sec
Power Supply
240VAC/16VAC 3.75A Transformer
240VAC/24VAC 6A Transformer
Motor power Supply
Solar 12VDC - Electric 16VDC
Solar & Electric 24VDC
Motor Power
80W
144W
Manual Release
Allen key
Key
Solar Panel
12v 45watt
17.2V rated voltage
2.62A rated current
24v 40watt
36V rated Voltage
1.11A rated current
Transformer Rated Voltage
16VAC
24VAC
Transformer Rated Current
3.75A
6A
Ingress Protection Rating
IP34
IP44
Remote Quantity
120
80
Auto Close
Yes, up to 99 seconds
Yes, up to 300 seconds
Obstruction Feature
Yes
Yes
Adjustable obstruction timing 0.1 sec - 1.0 sec
Limit Feature
No
Yes, Adjustable Limits
Over Current Limit Feature
Yes
Yes
* Provisions gate is level and plumb - hinges are ball bearing or nylon bush - all hardware in good working conditions
There are several reasons why someone may choose to install an automatic gate opener:
Security: An automatic gate can improve the security of a property by controlling access and preventing unauthorized entry.
Convenience: Automatic gate openers can be opened and closed remotely, which eliminates the need to get out of a vehicle to manually open the gate.
Safety: Automatic gates can help prevent accidents by automatically closing after a vehicle or person has passed through.
Aesthetics: An automatic gate can add a sense of luxury and exclusivity to a property, and can also enhance the overall aesthetic of the property.
Property value: Automatic gates can increase the value of a property by providing added security and convenience.
Cost savings: Electric gates can save time and energy by eliminating the need to manually open and close the gate.
Access control: Automatic gate openers can be integrated with access control systems, such as GSM units and keypads, to provide an added layer of security and control who has access to the property.
At BMGi we supply automatic gate openers to the public throughout Australia. Our range of gates and gate automation can be used on both residential and farm properties.
Please take your time to explore through our range of products, taking note of the extra information and detail with them. Our gate automation can be ordered through our online shop, by telephone or e-mail us, to gain further information on the products.
Brisbane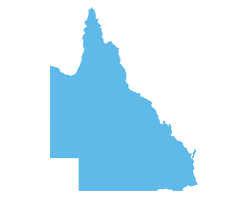 Sydney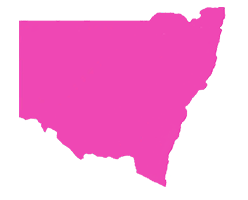 Melbourne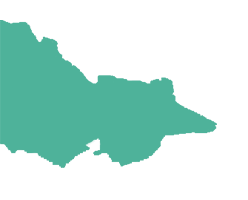 Adelaide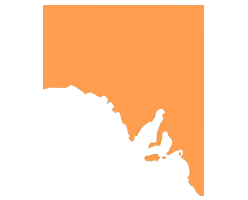 Perth & Darwin
Tasmania