Remote Tuning - E8 D1 Swing Kit (Previous Model)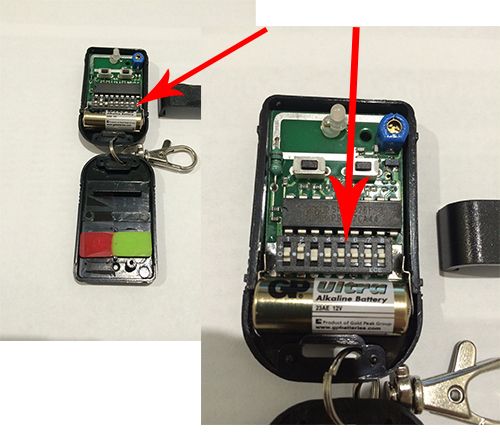 How to tune your new remote to an existing remote.
Remove the back housing of the new remote, inside you will find 8 white dip switches. Match these 8 dip switches to your old existing remote dip switches.
If you have lost all your remotes, you can match your remote up to the receiver located in the main control box of your gate opener. The receiver will be a small black box which will also have 8 white dip switches inside it.