Unit Attaching Points
We recommend attaching the push button via the attaching points as indicated with a red arrow shown in the image.
When you attach the push button unit to your post, even though the button housing is a sealed unit, we highly recommend sealing (silcone) all the way around the back housing to prevent any water or insects entering in through your screws.
The battery required for this device is a 12v 27A
We recommend every 6-12 months to do a thorough check over the push button and it's internals to make sure there is no insect infestation and that everything is still in good working order.
Please be aware that failure to perform the recommendations above will void your warranty.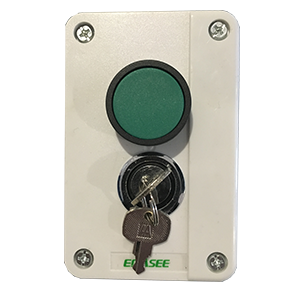 Only wireless push buttons purchased from July 2022 and onwards are able to tune to the E8-EGA control board and Ultima kits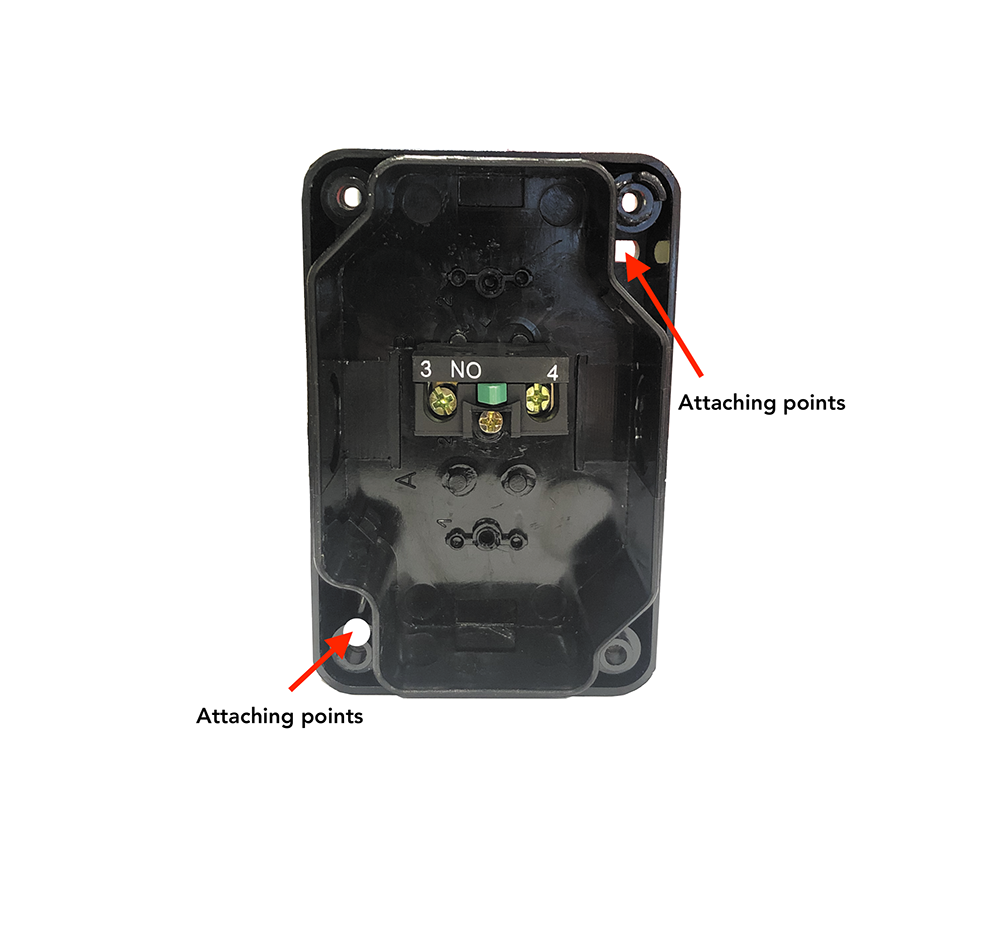 Tuning to the swing EGA control board
Tuning to the DACE Ultima board - Use the KP receiver on solar
Tuning to a long range receiver
Tuning to the KP receiver