Large Graphics Display
On-Board Help Screens
8 Inputs and 5 Outputs
Automatic 12v/24v Charging Selection
Navigate Menu Via Joystick
Multiple Security Functions
Quick Nav Screen for Easy Selection
Program up to 1024 Remotes
Time Manager Controls up to 840 Events
15 Channel On-Board Code Hoping Receiver
Ultra Energy Efficient
Voice Prompts to Simplify Installation
 

RT25/50
Regular Traffic

HT18/36
High Traffic

Battery Voltage (electric)
12V (7Ah)
24V (3.8 Ah)
12V (7Ah)
24V (3.8Ah)
Battery Voltage (solar)
12V (14Ah)
-
12V (14Ah)
-
Maximum Running Speed
25m/min
50m/min
18m/min
36m/min
 
Gate Specifications
Maximum Gate Mass
500kg
300kg
600kg
300kg
Maximum Pull Force
22kgf / 22N
18kgf / 180N
28kgf / 280N
18kgf / 180N
Maximum Running Force
15kgf / 150N
12kgf / 120N
18kgf / 180N
12kgf / 120N

Maximum Gate Size


15m
15m
15m
15m
 
Motor Specifications
External Pinion Gear
Steel
Internal Drive Gear
Steel
Transformer Supply Voltage
220V / 240V AC
Maximum Supply Voltage
30V AC / 44V DC
30V AC / 44V DC
30V AC / 44V DC
30V AC / 44V DC
Minimum Supply Voltage
16V AC / 17V DC
22V AC / 30V DC
16V AC / 17V DC
22V AC / 30V DC
Motor RPM
4500rpm
4500rpm
3100rpm
3100rpm
Motor Power
120 Watts
Electric Voltage
12/24 volts (dual voltage)
Solar Power ready
YES
Maximum Current Draw
1.5A
Collision Sensing
YES - digital setting for Open and Close force, adjustable from 0% - 100%
On Board Receiver
1024
Receiver
16 Channel
Adjustable Ramp up
YES - adjustable per centimeter
Adjustable Ramp down
YES - adjustable per centimeter
Speed Ajustment
YES - 1mtr/min from 25mtrs/min down to 12mtrs/min
YES - 1mtr/min from 50mtrs/min down to 12mtrs/min
YES - 1mtr/min from 18mtrs/min down to 12mtrs/min
YES - 1mtr/min from 36mtrs/min down to 12mtrs/min
Sleep Modes
Light, Medium, Deep Sleep
Menu Navigation
Icons with quick navigation and voice prompts
Auto Close times
0 - 30 minutes
Upgradable Software
YES - Software upgradable by USB
On Board Charger
1.5A Intelligent multistage charging with auto 12V/24V charge selection
Self Diagnostics Screen
YES
 
Maximum number of openings for a 4m gate per day
 
Mains On
Mains Fail
Mains On
Mains Fail
Mains On
Mains Fail
Mains On
Mains Fail
Pull Force 15kgf
45
45 **
N/A
N/A
45
45 **
N/A
N/A
Pull Force 12kgf
65
65 **
65
35 **
65
65 **
65
35 **
Pull Force 7kgf
95
95 **
95
45 **
95
95 **
95
45 **
Pull Force 5kgf
130
130 **
130
65 **
150
150 **
150
75 **
 
** Within 24hrs
Ultima RT25 vs Competitor
Ultima RT50 vs Competitor
GATE WEIGHT - RUNNING FORCE - PULL FORCE
How to check that your gate is suitable for the Ultima RT or HT slide gate motor
 

RT25/50
Regular Traffic

HT18/36
High Traffic

 
Gate Specifications
Maximum Gate Mass
500kg
300kg
600kg
300kg
Maximum Pull Force
22kgf / 22N
18kgf / 180N
28kgf / 280N
18kgf / 180N
Maximum Running Force
15kgf / 150N
12kgf / 120N
18kgf / 180N
12kgf / 120N
Checking Pull Force & Running Force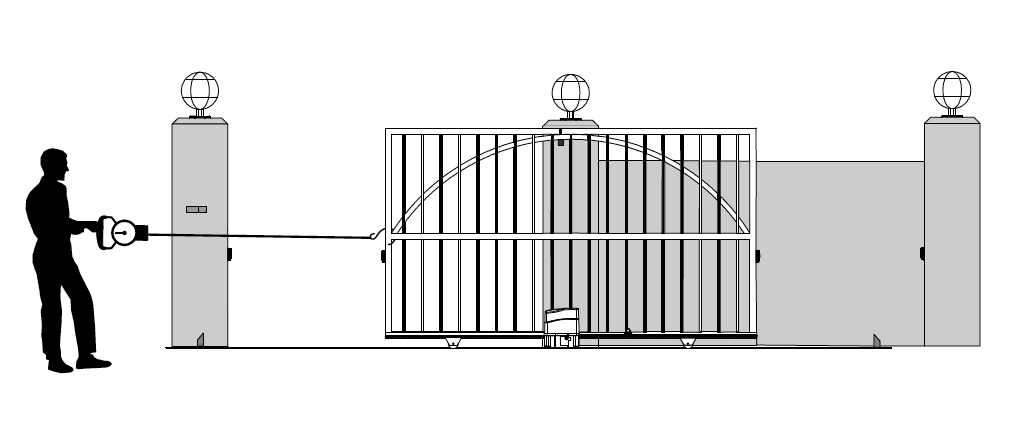 The driveway gate pull and running forces should be measured before purchasing or installing any gate opener. Should the measured forces exceed those in the table above for the Ultima units, then the motor must not be installed. It may be possible to reduce these forces by carrying out maintenance on the gate rail but if not, then the motor must not be installed.
These forces can be measured using a fishing or luggage scale (see figure above).
Pull Force: place the gate in the fully open/closed position and pull on the scale until the gate starts moving. The value showing on the scale at the point that the gate starts moving is the Pull Force kgf. This should be checked in both directions.
Running Force: this is the maximum value read while the gate is moving before coming to the fully open position.
Checking the Effective Gate weight if on a Gradient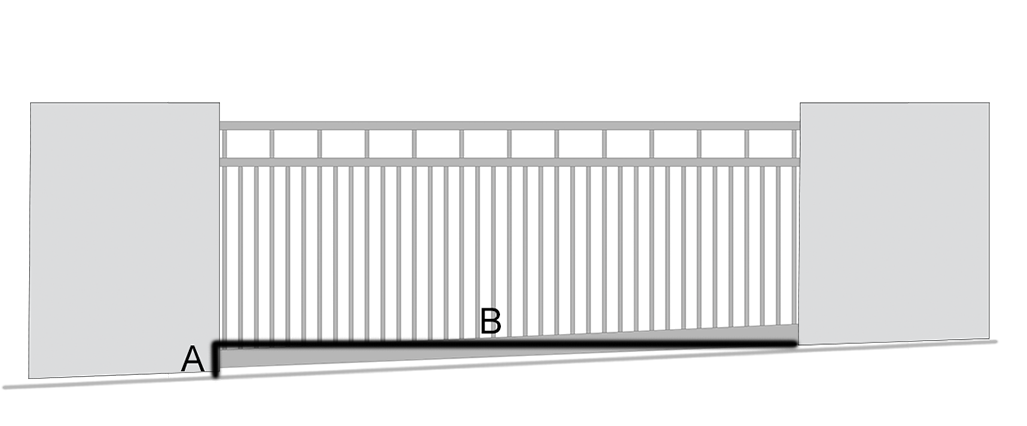 Gradient = A (0.3m) / B (4m)
Effective Gate Weight
When is a 200kg gate really 800kgs - Working out the effective gate weight
Effective Gate Weight = 40 x gradient + 1 x actual gate weight
Eg. A driveway, that falls 300mm over 4m (.300/4 = .075 gradient) has an effective weight of 800kgs
Effective Gate Weight = 40 x .075 + 1 x 200
Therefore, the example above wouldn't suit either of these motors
Other Examples:
80kg actual gate weight - Fall 100mm over 4m = 160kg effective gate weight
80kg actual gate weight - Fall 200mm over 5m = 208kg effective gate weight
150kg actual gate weight - Fall 350mm over 6m = 266kg effective gate weight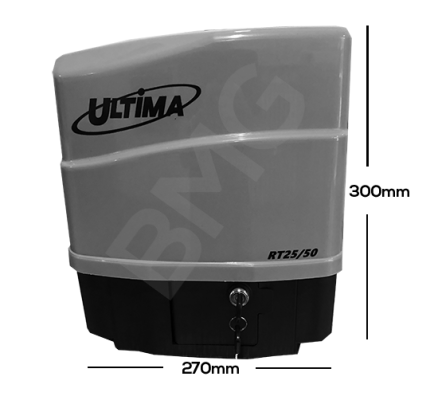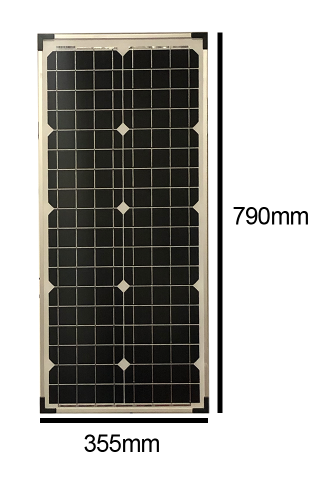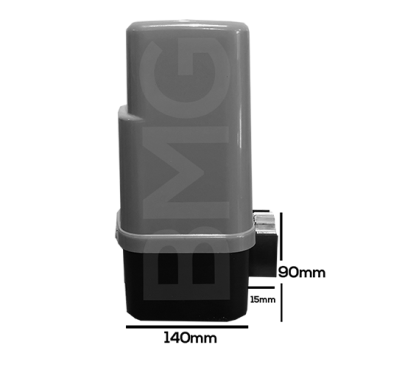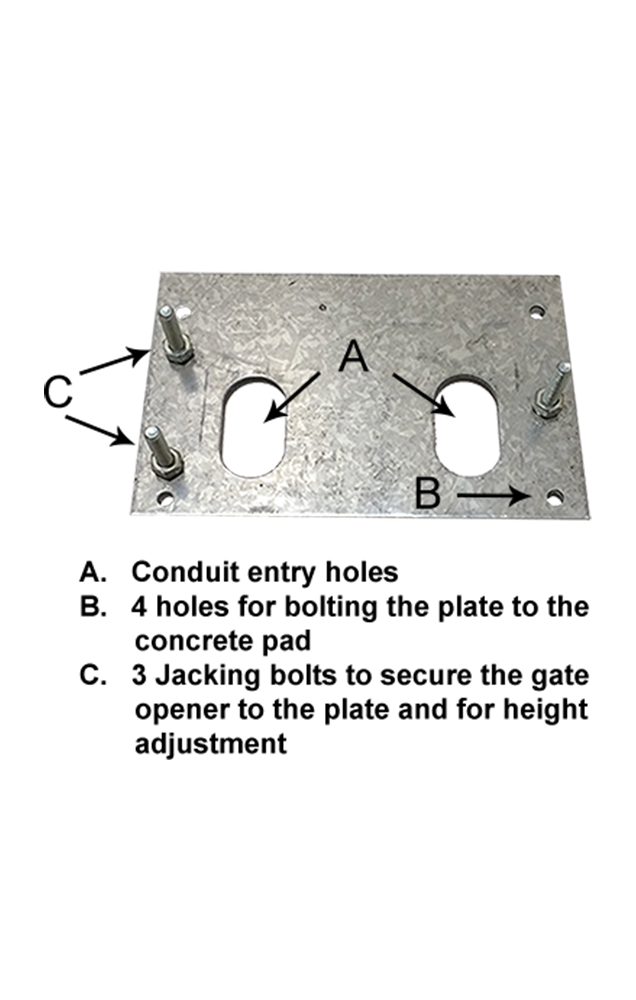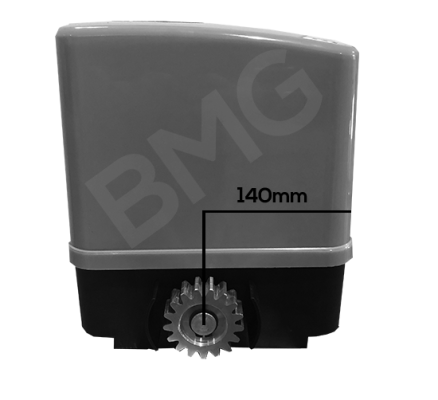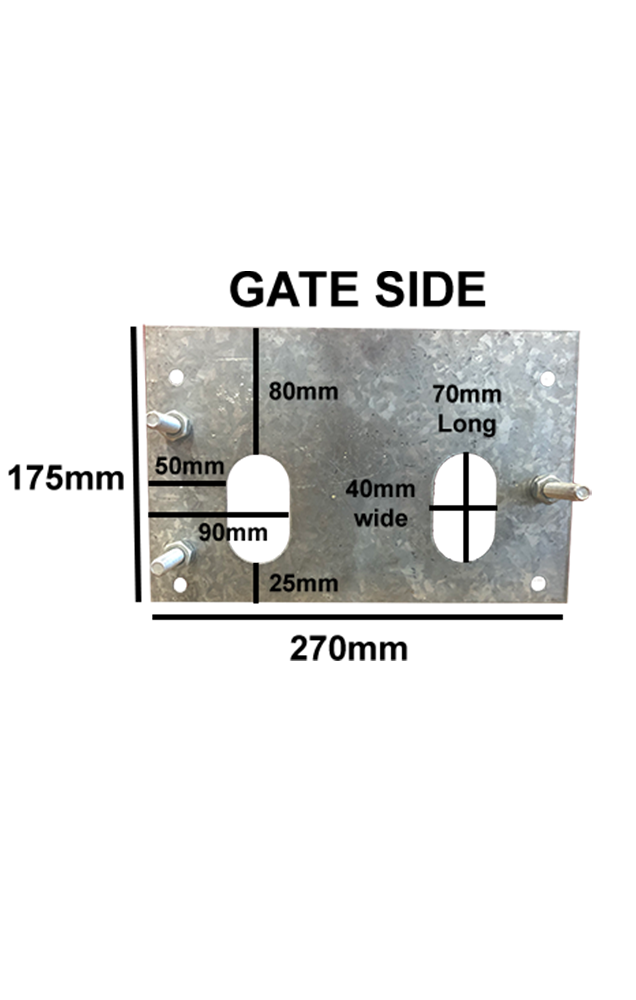 Videos of the DACE Ultima in Action
The video below demonstrates full open and close as well as pedestrian access
The video below demonstrates the Ultima RT25 Solar kit