6 Benefits of an Automatic
Gate Opener
Are you after an automatic gate opener on your property to control who enters? Below are our top 6 benefits for installing an automatic gate opener to your property.  This decision won't only be a great investment, but will provide extra safety and security for your family and pets.
1. Security
An automatic gate on your property will restrict vehicle and pedestrian access to your home or workplace. This means that you and your family, your house and your possessions will be more secure.
Some people use others driveways as a turn around, but with an automatic gate you can keep these unauthorised vehicles out.  Furthermore, an automatic gate is a great way to keep out unwanted intruders, wild animals or your neighbour's dog.  Using an automatic gate opener can be as simple and low maintenance as security can get.
2. Safety
One of the most important characteristics of a gate for your home or business is how effective it is at keeping you and your belongings safe.  Not only can you open the gate from the safety of your own car late at night but you can create boundaries for your children to avoid severe consequences surrounding traffic, animals and other dangers that may create harm. It will also keep unwanted people and animals away from your children.
If you have a pet, an automatic driveway gate (along with a fence) can keep your pet on your property, safe and sound. It can also prevent other animals and trespassers from entering your yard and tormenting your pets.
3. Privacy
Having the ability to limit access to your property creates a sense of privacy that is otherwise hard to achieve. BMGi offers automatic openers with secure functionality that allows you to limit all access, or open access to your gate to those of your choosing.
If privacy is a concern, an automatic gate opener is a great investment. It will prevent cars from entering your driveway and people from walking into your yard. This can help reduce the potential for theft, and reduce people's ability to visually see into your house – all at the switch of the remote.
4. Convenience
If you have ever had to manually open a gate (or two) in the rain, while running late for work to only then reverse out of the driveway and have to close the gate again before you drive off, you will understand when we say an automatic gate opener provides you with the convenience of not having to physically open the gate in order to gain or secure access to your property.  Not only does it save you time, it is especially convenient in a rain storm or other terrible weather conditions, particularly late at night when you don't know who's around.
5. Increased Street Appeal
An automatic gate on your driveway or property can greatly improve the overall look and feel to your property, as a result increasing your properties value.  Whether it is placed at the front or back entrance to your home, you will be able to greet guests in style.
6. Cost-Effective
Installing an automatic gate for your driveway is a cost-effective solution that can save you money. Many insurance companies may decrease insurance premiums on the property when you have a security gate.  The main reasons for this is the decrease in risk of theft and vandalism on your property with a security gate installed.  It will also increase the value of your home and will attract potential buyers because of its functional benefits as well as street appeal.

E8 500
Auto Gate Opener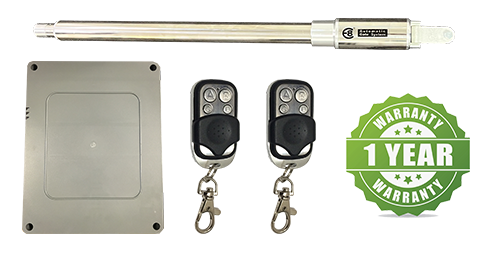 TMT 400LLS
Auto Gate Opener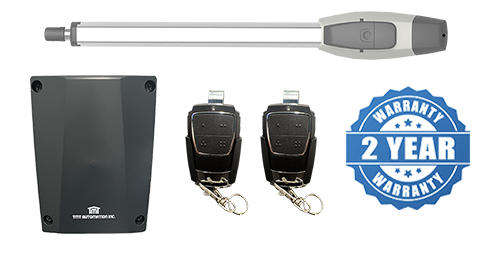 DACE Ultima HT
Sliding Gate Motor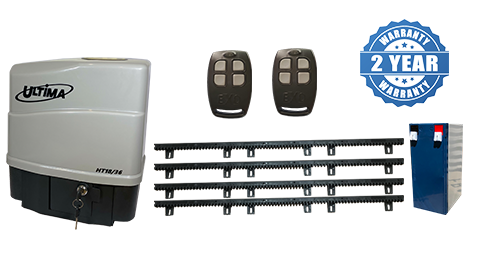 DACE Ultima RT
Sliding Gate Motor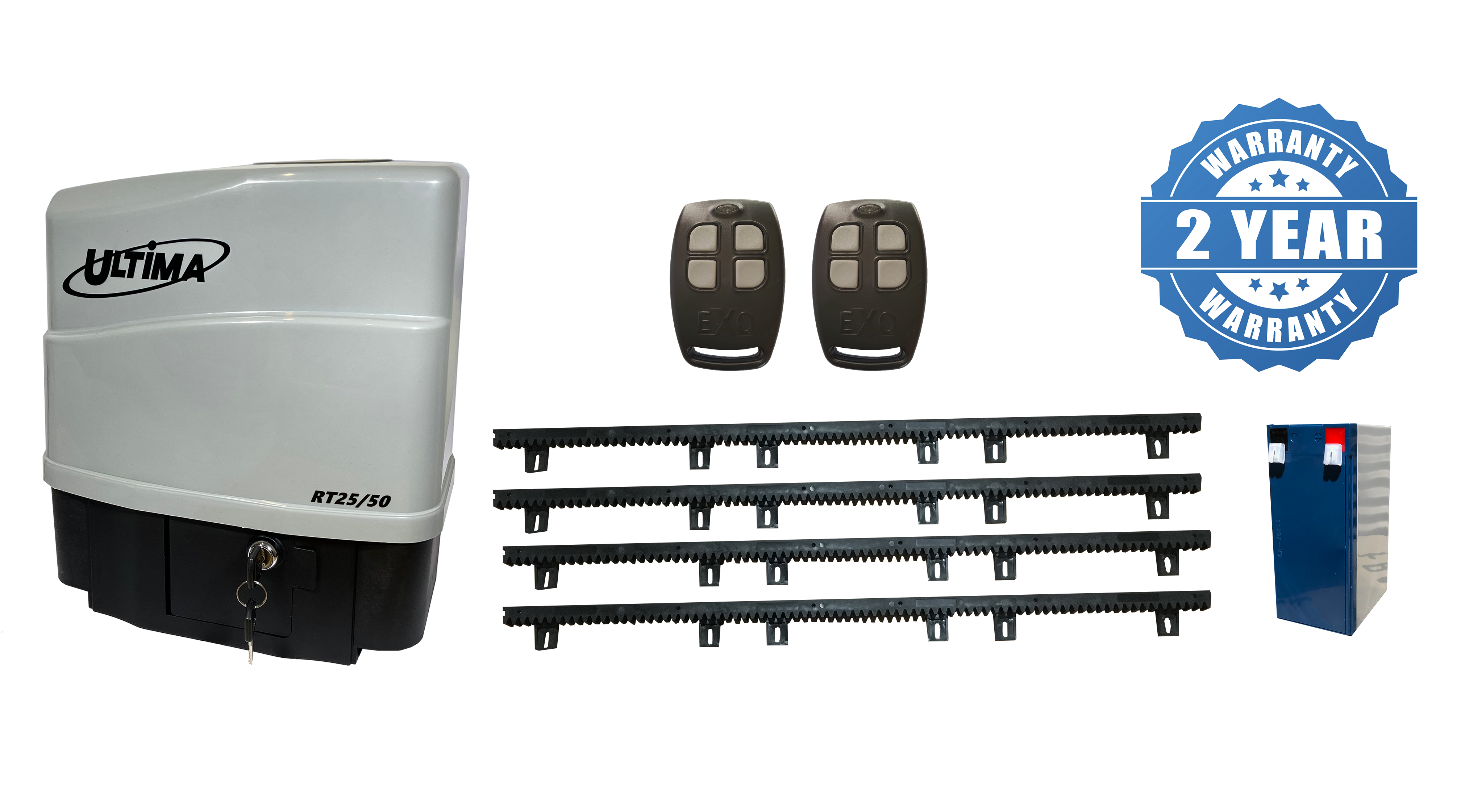 DC400
Sliding Gate Motor