Do you want to add a unique aesthetic look to your home that will also increase your security levels? An automatic gate is a great investment for a variety of reasons. And when it comes to the safety and security of your family, peace of mind is priceless. Why not consider installing a driveway gate.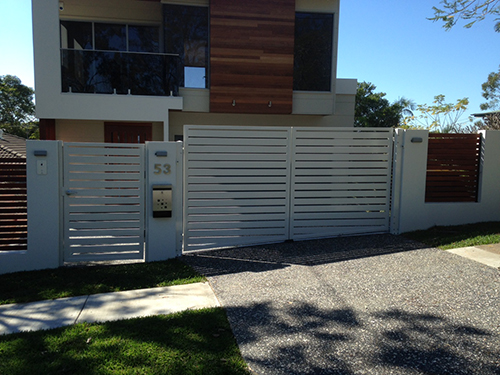 Why Install a Driveway Gate?
You may think that only really wealthy people have driveway gates, but the truth of the matter is driveway gates provide a variety of benefits that anyone can enjoy.
Security:
Your home will be more secure with a driveway gate. This is partly because the intruder will have a more difficult time getting to your home, but also because they will not be able to see your home from the street. Intruders usually choose a home based on what they can see from the curb.
Safety:
It's no secret that an automatic gate at the front of your property is a great way to improve security. An automatic gate on your driveway will restrict vehicle and pedestrian access to your property. This means that you, your family, your house and your possessions will be more secure.
Privacy:
In addition to security, a driveway gate increases your level of privacy. Salesmen and religious organizations will not be able to knock on your door if they can't get to it. A driveway gate can also shield your front porch from the foot traffic on your street.
Curb Appeal:
Depending on the style of gate you get, your driveway gate can increase the value of your home and make it more appealing from the curb.