Underground Gate Openers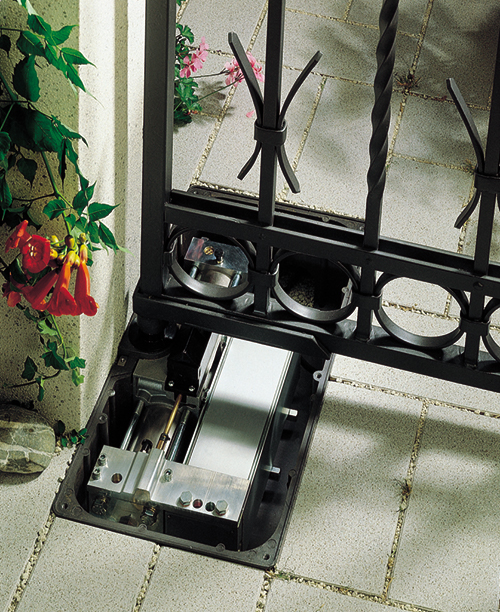 Some home owners choose underground gate motors because they are very discrete.
This is because the gate motors are hidden under the hinge end of each swing gate.
A carefully positioned hole must be dug to house each motor's control box.
Sufficient drainage for underground motors is needed to prevent them from sitting in water.
Underground gate motors don't need a lot of space to operate in and they can open gates to 180 degrees with an optional chain drive system.
Normally, underground gate automation is the most expensive solution but they are almost invisible.
Underground motors can be manually released from outside the gate.
These motors can be either hydraulic or electromechanical in operation.
A separate control box is required and 240Vac and 24Vdc versions with obstacle detection are available.
Underground motor installation is not simple and they should always be installed by professional.
Underground gate automation could be the best style of gate automation for you if you want discrete, almost invisible gate automation and you have the budget for this more expensive option.